So I do have much more work to do to get my Nurgle Demonic army up to the point totals and unit selections I want. I picked up the Ultraforge Plague demon which I plan on using as either a herald on a palanquin (To account for the base size) or a Demon prince. Here's what I've done so far...
Top left is assembled, next I base coated the fleshy parts in Tallarn flesh. Then I painted in blotches 1/2 Foundation purple and 1/2 Tallarn flesh mixed for a diseased look then drybrushed on soem reaper colors, Moldy skin and bloodless skin. There's a close up showing how it looks at this stage. Now I need to apply the oil paint washes I've been using on my nurgle stuff, which will take 2-3 days to finish. So now I need to convert up some nurgle themed Furies and complete some beasts of nurgle (I'd like 5 beasts for big games!).
What do you mean, oil paint washes? And 5 Beasts of Nurgle?! Can't wait to see this finished, though.....



Posts

: 4318


Join date

: 2008-06-05


Location

: Moose Jaw



I've been using a new technoque for painting up my Nurgle stuff. It involves using artists oil paint thinned to the point of it being the consistency of a typical acrylic style wash.

So why go through the trouble? Oil/turpentine washes have much less surface tension and run into the areas to be shaded much easier then Acrylic washes. I like the effect and you don't get the blotchiness you do with full strength gw washes or glazes. It's a snap to do and I'm pleased with the overall tone the models achieve. The oil paint seems to provide a depth to the color the acrylic's don't have. Or maybe it's the two mediums layered that does that? Don't know.
Started my Chaos Furies "Conversion" today. Pretty weak conversion really, but I hate the existing fury models and wanted to nurgle up my flying boys any-whoo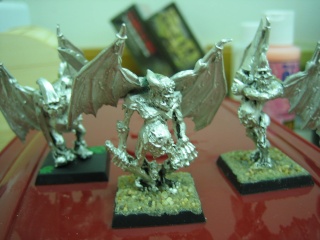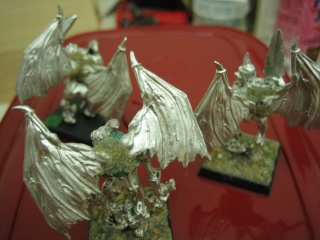 As I say, pretty weak to even call a conversion. I didn't even pin the wings, but I am using JB weld on all but the first one I did which should be strong enough.
Here's how that demon model looks after the washes are complete. Mostly browns and greens added.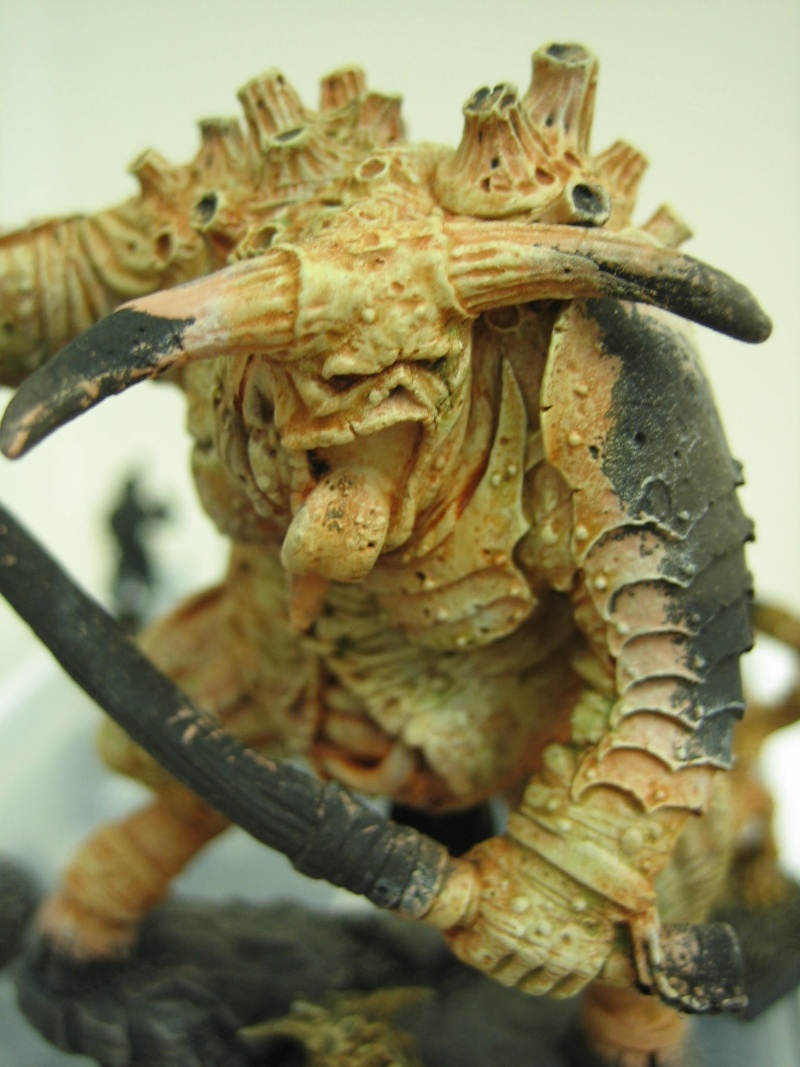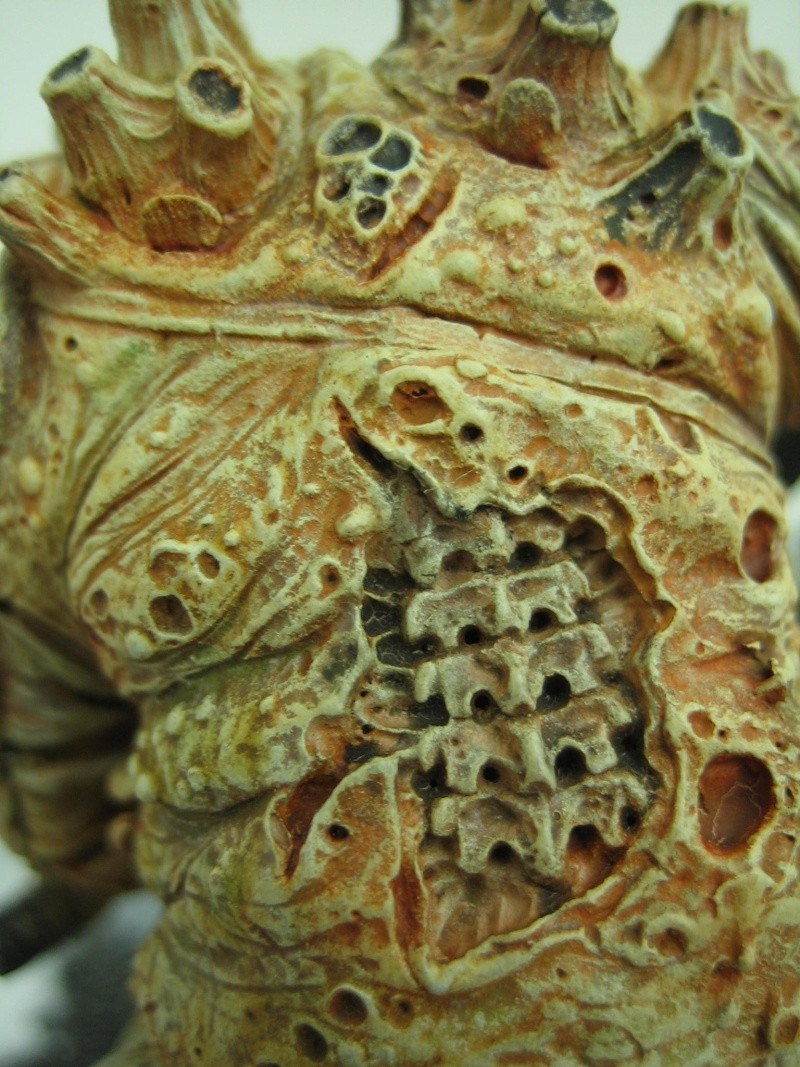 Can't put any more paint on it for at least a day. Sigh....
Probably the best furies I've seen. The gw furies suck sack!
Admin




Posts

: 3470


Join date

: 2008-04-16



Well I loved painting it, and I am pretty proud of the end result. Lots of pictures, beware!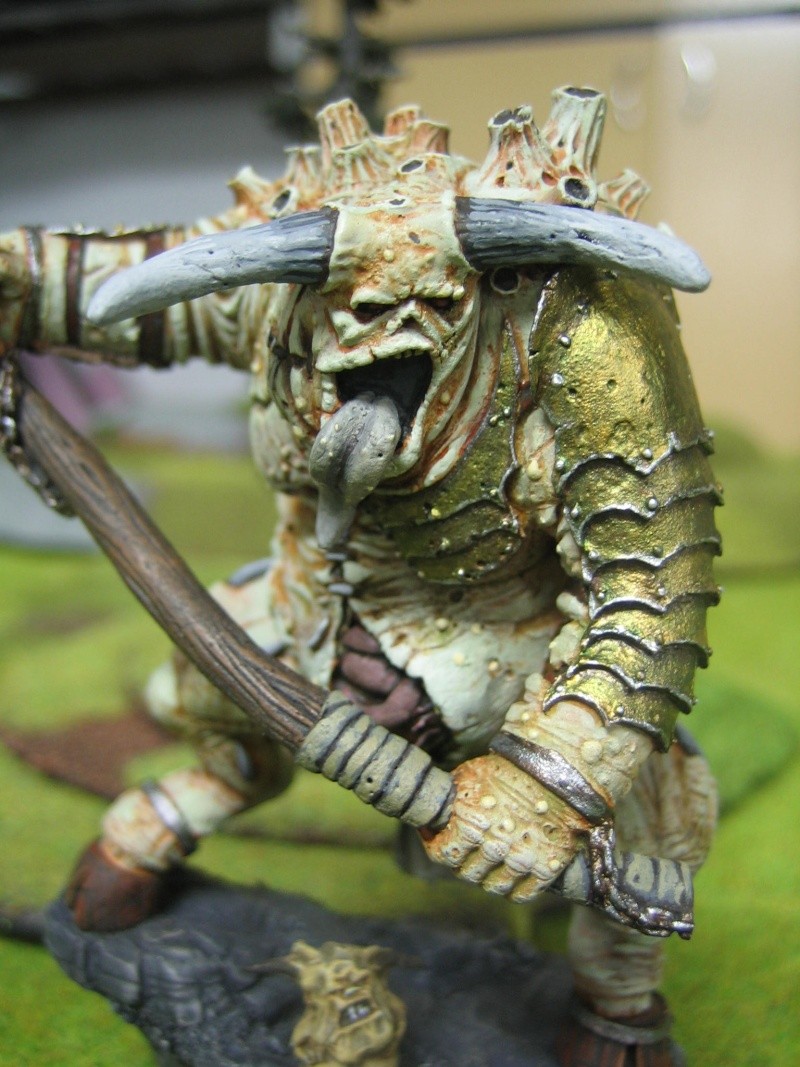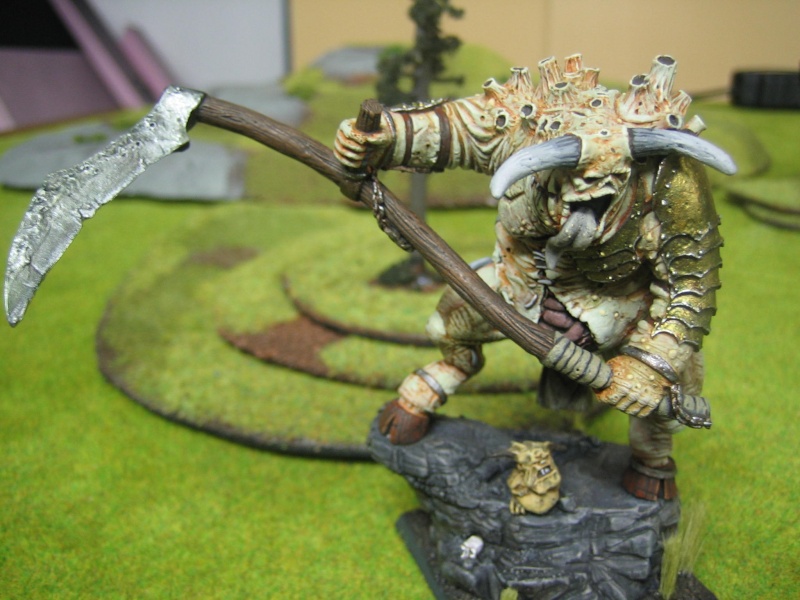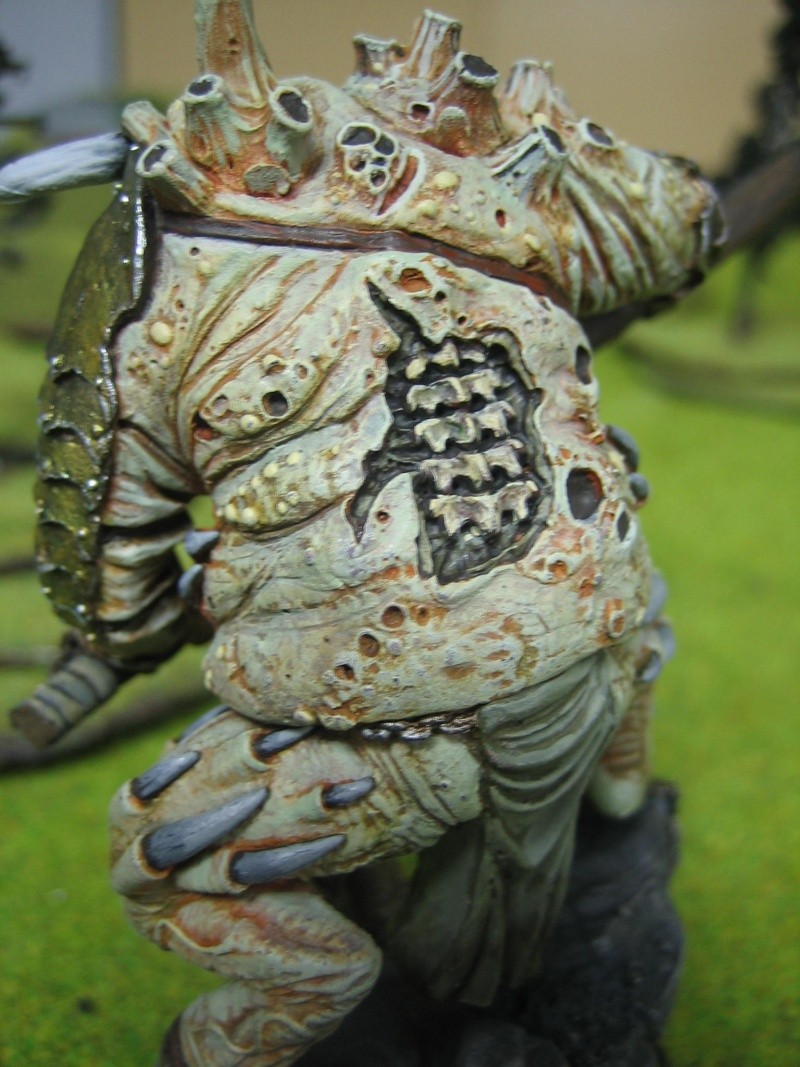 Yeah that is one sweet model, Probably looks more impressive once a person sees the size of it.
Admin




Posts

: 3470


Join date

: 2008-04-16




---
Permissions in this forum:
You
cannot
reply to topics in this forum