Hey folks! Phil here, you're friendly neighbourhood team tournament TO

ETC for 9th Age was hands down the absolute best gaming experience I've had to date.  Playing as a team over 6 games and 3 days with 8 fast friends was just fantastic.
I was very happy to hit my personal goal of 3 wins - 3 losses, especially after experiencing the calibre of the European teams. Truly years ahead of North America, but very helpful and willing to share feedback and strategy.
Some of the closest games I've played across any system, and by far the most tactically rewarding.
Round 1 Loss to ETC winners Spain: 0-20
Round 2 Win vs USA : 19-1
Round 3 Loss vs Argentina: 2-18
Round 4 Win vs Serbia: 12-8
Round 5 Loss to Slovenia: 9-11
Round 6 Win vs Croatia: 19-1
Players from around the world were gracious in swapping stories, swag, dice, and even Jerseys!
Really looking forward to invading America this year with my fellow Canadian players, testing out mettle in their largest singles events. It was a rough showing for our maiden voyage as team Canada, but by day 3 we had all seriously upped our collective game

If anyone is interested in coming out for fall events, we've got Onslaught in late October and a 3 man team event November 24/25.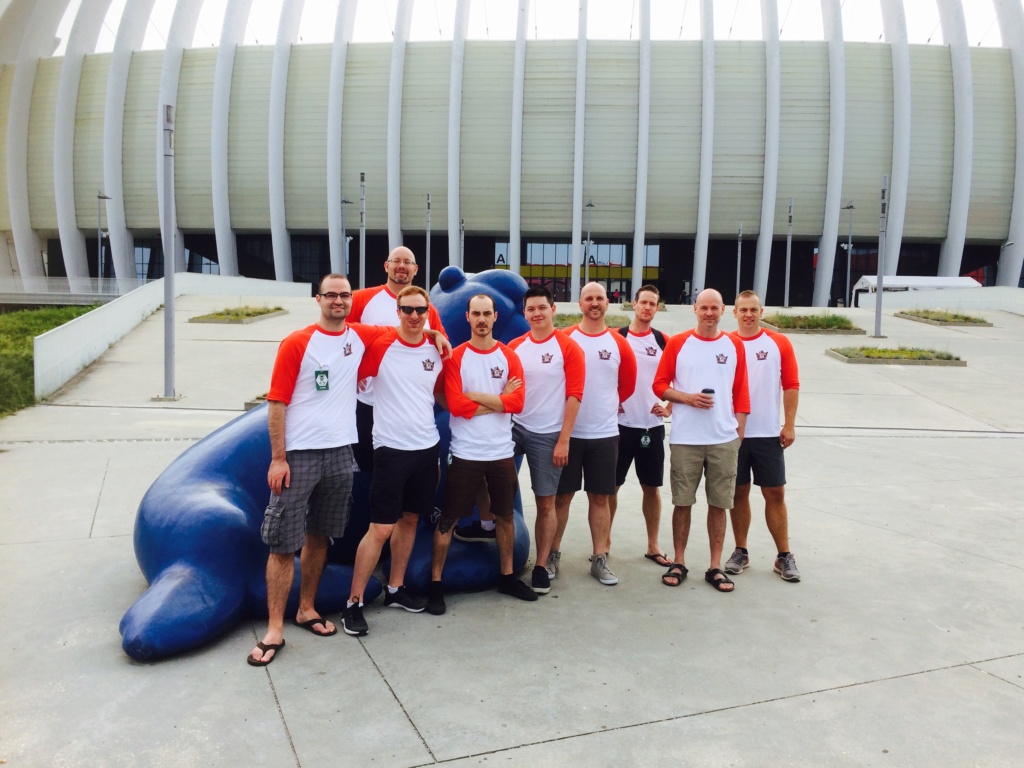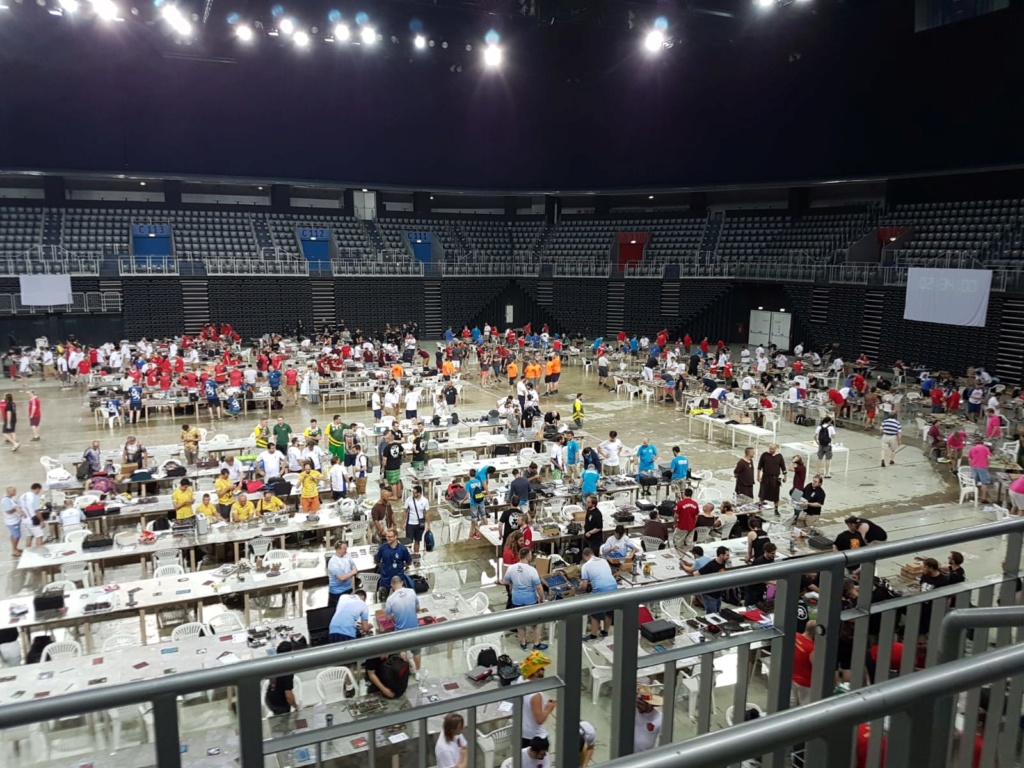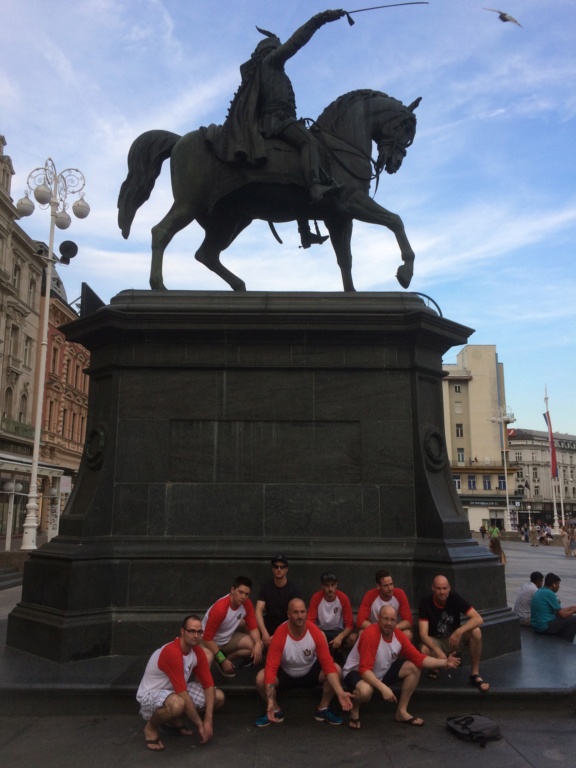 Glad it was a great time! Could you either post (or link) to some battle reports or explain how your army list might change, what you were using, etc, etc.



Posts

: 4341


Join date

: 2008-06-05


Location

: Moose Jaw



For sure , I'll make an article on it once I'm back home. I've got a link to Dougs UD weekend, and the two lists and reports from his 11 games.

https://www.the-ninth-age.com/index.php?thread/39970-doug-s-esc-etc-lists/&postID=1037668#post1037668
Ha - read those.

This is on my bucket list of to-do's. I'd be just as interested in the ESC as the ETC.



Posts

: 4341


Join date

: 2008-06-05


Location

: Moose Jaw



Both would be a great experience! I know we're planning on doing a few USA trips to Buckeye, Cornerhanmer, and more next year. I think the plan was to fly to Manitoba and then drive over the border together. If you guys are interested in grouping up with some jerseys, let us know!
Hey Congrats on the entire event.

Perhaps one day I will be lucky enough to get in on this amazing tourney.

I have been devouring all the reports and videos etc.. that I can find on this event, I'm geeking out on it really lol.

I have read all the posts on The 9th Age and the ETC forum pertaining to all the drama. I personally hope that Poland cleans its act up.

What is your take on these issues?

Has Team Canada issued an official statement? I noticed many countries did.

Buckeye Battles would be an awesome trip. Stay safe at CornerHammer...tough city lol



Posts

: 256


Join date

: 2010-03-02


Location

: Saskatoon



I have no idea what you're talking about Derek. Care to elaborate about Poland?



Posts

: 5346


Join date

: 2008-06-10


Age

: 36


Location

: Saskatoon



They had issues all weekend with minor cheating over their matches. And then their captain got physical with a judge when they learned they had lost first place to Spain for their penalties. He was voted to be banned for a year by the collective captains, and Poland is really being humbled by their outbursts.

We played Spain and they were so sincere, and fantatsic generals. The few of us the encountered the two "star" players from Poland easily saw they were dicks.

Exactly like some of us remembered top 10 of the 40k events in America. Not how you play, but what you can get away with.

So happy the community has penalized and put them in their place, it was an amazing event.
Nathan...Konrad and Furion it seems bend the rules and Furion is said to even cheat. Many players have stories and it seems that judges had to be at Furion's table many many times and in latter battles the entire match.
Furion has a Youtube channel on game tactics with the most outrageous videos. Dom and I have laughed about them. He is so condescending and ignorant they are almost like parody videos.
It appears that Konrad got physical with a judge and even said some ignorant words to his wife. He was upset that Poland lost. I read the statement from Team Poland and they don't deny this occurred but never apologized and have some really lame ass excuses with no substance (One Polish team member even used the "cultural differences" weak ass argument as a defense)
Apparently reading all the posts Konrad and Furion have been problems for at least the last three ETC's and although the entire thing is all sad drama it is very interesting.
I do hope Poland cleans this up as they are supposed to be a hotbed for the game.
I would prefer that the Chairman make the decision to suspend someone, not the team captains. The Teams and Team Captains all made formal statements and the Referees did also. Oh well its done I guess.
On the forums even while the tourney was on there were many complaints about Poland, especially from the US team.
I read the statement from Spain and they have nothing but good things to say about Team Canada

The ETC Forums http://etc.xobor.com/f3-ETC-T-A.html
It all sounds like a blast lol...one day




Posts

: 256


Join date

: 2010-03-02


Location

: Saskatoon




---
Permissions in this forum:
You
cannot
reply to topics in this forum