yes yes I know...another project? We'll its been in the works for awhile.....just starting the painting process. After all its really just an add-on to my Orc army. Right.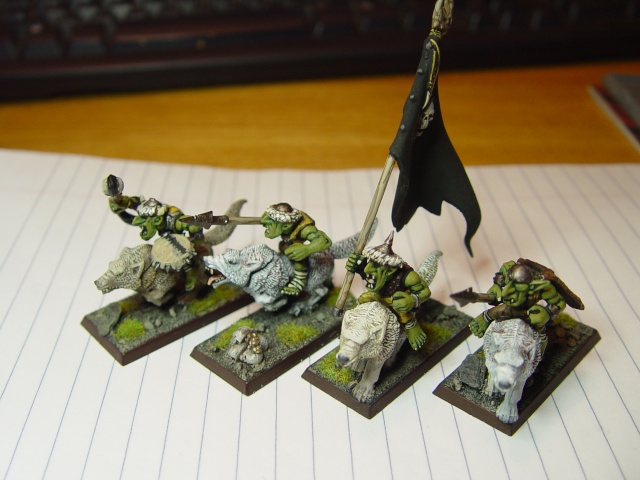 All wolfs all the time....oh and a Giant!
Still have to do the shields and freehand banner design
I like that you've broken the standard wolf forward style posing for the wolf riders. I also like that the colors are not the standard dark grey wolf.

I hate that we're working on a similar project at the same time.

Also, what's the deal with the weapon options? Just spears, no shield? No bows? For reals! I love givin' the wolf boys the spear/shield for the full monty 18" charge heavy cav. If you choose to not follow my example it shows just what an idjit you are!
Ok this is what the finished product will look like, highlights, shields, bases etc. Unlike my Orcs who have uniform shields the goblins will be fitted out will all manner of weapons and gear etc.
Champion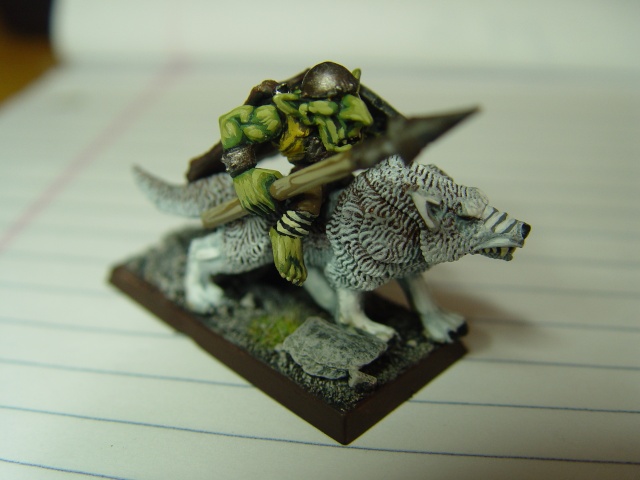 So this is way in the back for priorities, Scott I assume will have his project done before me. I just felt like painting up some wolf riders.
Goblin hero/warboss conversion. I chopped the goblin warboss in half, glued him to some wolfrider legs...and then went to greenstuff happytown.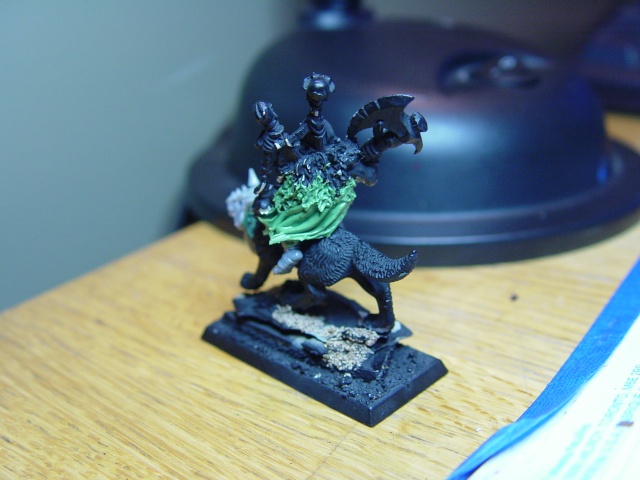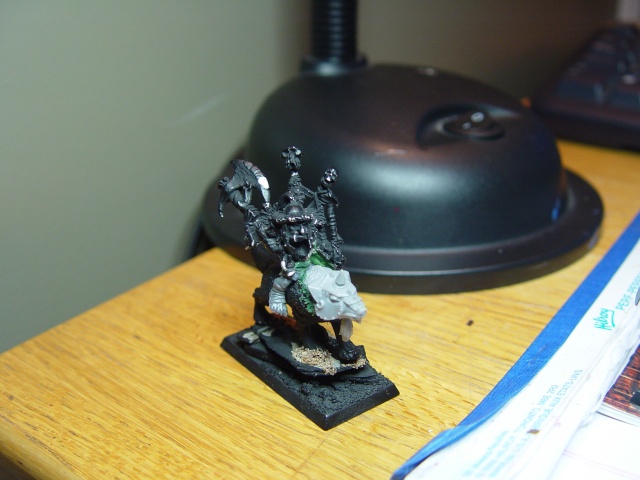 Nice stuff! On your scratches on the shields, I think you should try putting the streak of ....Light Grey? ONLY in a thin stripe on the bottom of the scratch. That's how the pro FoW painters do their armor scrathces on the tanks and stuff. Nice conversion, only you'll never use a great weapon on a mounted model, dumbass.
Small block with the warboss, will be 18 strong when done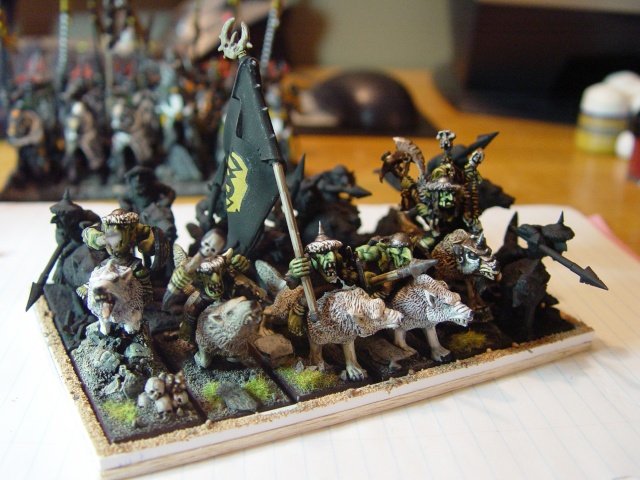 Is that a decal for your banner? You PUSSY! Looks good, other than the wussing out by you on the banner of course...
yeah kind of looks like it eh...but no its all free hand baby!
Well then, good job! Probably look less decally when you blast it with a sealer.

---
Permissions in this forum:
You
cannot
reply to topics in this forum