I got this idea after looking at my Hellcannon parts for a while. It's basically a cross between a Hellcannon and one of the Forge World Chaos Dwarf Iron Daemon warmachines. And why the Hell did I cut up a metal Hellcannon as opposed to a Finecast one??  Well, I actually started this before Finecast was even announced, but the pieces sat like they are in the below picture for a few years!!
The basic layout of parts
Forgefiend exhaust pipes

 Why waste these on 40K models when they'll look better here!!
I had to fix up some of the barrel of the Hellcannon as the straight piece of metal trim on top of the barrel was not straight. Even after checking and re-checking it turns out it's the shape of the casting itself that was a bit off... which also explains why this was so hard to fit together. Anyway the metal trim meandered off to the side, so I had to expand the front a little with some GS so that the line now tapers toward the back.
Front
Side
... 1 week later, here's the progress ...
The coal container at the back
with a step up for our short-legged friends. It took a few tries to get the canopy in the right spot and the supports into a decent shape so that they didn't totally bock the view of the crew within.
I also needed a connection for the pistons and went with these forgefiend segments... but that required removing two of the front wheels for it to fit. Oh well.
Everything so far - side view
front view
It's going to need lots more work still, but I've magnetized the deck and the crew and will need to spend an evening making the wheel and piston mechanism. As you can see from the last few pics below I'm going to need a few nights of careful Green Stuff work!
It's getting there...
~N
This thing looks glorious. I noticed that you have a clear acrylic cylinder in there, is something going to go in there, like a light, or something suspended in gel like those old underwater diorama things they used to sell in the Sears Wishbook way back when?



Posts

: 103


Join date

: 2013-02-03



Haha, no, nothing planned to go in there. It's actually a protective cylinder that goes over a cryotube cane for liquid nitrogen storage: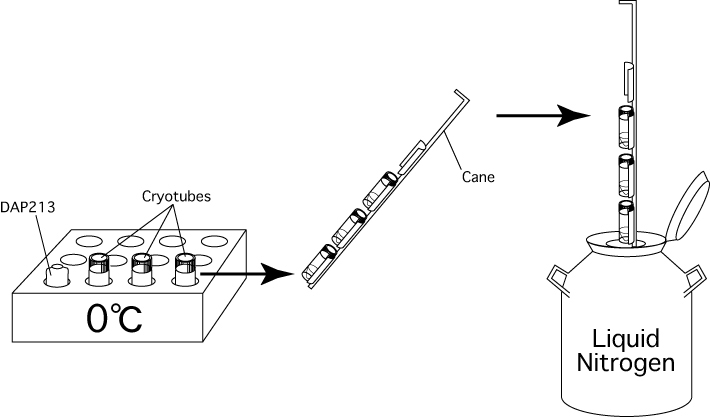 I just to happen to have dozens of them and every once in a while they're the right size for what I need

They'd be perfect for a green lighting effect with some transparent water effects material in there as part of some diabolical Skaven machine though... but that's for other players

Nope, this thing is just going to get some trim attached to the top and once I find my expanding urethane insulation foam I'll be making some light weight billowy smoke to occasionally attach to the top.
~N
You have a real knack for this kind of stuff. Looks fantastic!



Posts

: 4476


Join date

: 2008-06-05


Location

: Moose Jaw






Posts

: 2858


Join date

: 2013-04-07


Age

: 29


Location

: Moose Jaw



Here we go, a little more progress.
I decided I wanted to keep at least one Hobgoblin hanging around... and I swear, his hand looks totally messed up here and way too big, but it doesn't look that bad IRL!
Still lots of conversion and GS work to do, mostly for the crew now, and a few odds and ends... more to come.
~N



Posts

: 48


Join date

: 2011-10-17



pretty crazy (in a good way) stuff!

_________________
What is best in life?
Crush your enemies, see them driven before you, and hear the lamentations of thier women.
Admin




Posts

: 3629


Join date

: 2008-04-16



Truly a great piece of engineering! Taking nothing away from the efforts made make all the componenet parts mesh together, my favourite item is the bearded chaos star.



Posts

: 266


Join date

: 2008-07-06


Age

: 46


Location

: Edmonton



Thanks for the compliments gents!
Just about there, only a few touch ups left with the Green Stuff to clean up some edges and such.
Top-down view, with one of the older Chaos Dwarf symbols from the early 90's era.
View from the rear, which I'm now thinking needs another Chaos Dwarf iconographic face or symbol in the middle, as well as a hitch for pulling freight (or the Forge World Dread Quake Mortar!!)
Side-on
The Crew (minus the encorcelled coal shoveller, as he's a straight-up Hellcannon crew member and not so interesting):
Slightly different view, showing the true-to original Citadel/GW design pointed ears on the Chaos Dwarfs
Each of the removable parts to get ready for priming (a lot fewer bits than I usually have for such projects)
~N


Similar topics
---
Permissions in this forum:
You
cannot
reply to topics in this forum