I got a bunch of old minatures from a friend (Doug Adams). It's my old High Elf army that I never got a chance to paint and his dwarven army. My High Elf army is old style GW figures, mostly unpainted, they're probably 10 years old. I've got High Elf Dragon Princes that looks nearly complete, one of the old dragon's (painted) kinda like the new High Elf Prince Imrik, one set of plastic spearman, one set of plastic archers, a few officers, and a whole bunch of plastic horses that seem to be missing their riders but there seems to be almost a full unit of Silver Helms. There looks to be some mounted scouts, a full set of pewter Swordmasters of Hoeth and officers (looks complete), and an old style Prince Tyron (painted). Not sure about price yet, since it's a bit hard to tell what's missing since they're out of production. The army was probably worth at least $600 - 700 when I bought them 10 years ago, if not more.

The dwarven army is a real hodgepodge, but there is an Anvil and a Throne with bearers that is complete. The rest are infantry, crossbowman, some officers, and some Trollslayers there. Most of the army has round bases, so I'm not sure they're even GW. But the rest are certainly the out of production models.

Sound interesting enought to warrant me bringing it down to the den for people to look at? I'd love to see them get painted and used.
I remeber that army Sheery painted it orange and green for him like 14 years ago. Is Doug still alive I haven't seen him in about 8 years.



Posts

: 248


Join date

: 2008-10-02



Yep, alive and kicking. He's working at Cameco as a geologist, just bought a new house. Has been out of gaming for a while though.
I may be interested in some or all of the dwarf stuff. Do you have any pictures.
I could take some pictures, but I figured you'd probably rather take a hands-on look at the whole bunch. Let me see if I can get some pictures though.
I will be down at the den Friday night about 7.
Friday is bad. Dan Flaman is running a D&D campaign for us at my place Friday night. I'll take some photos over the weekend and post them.
Ok, here are some photos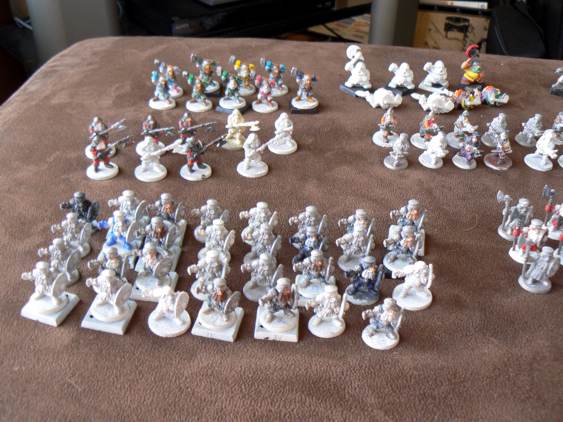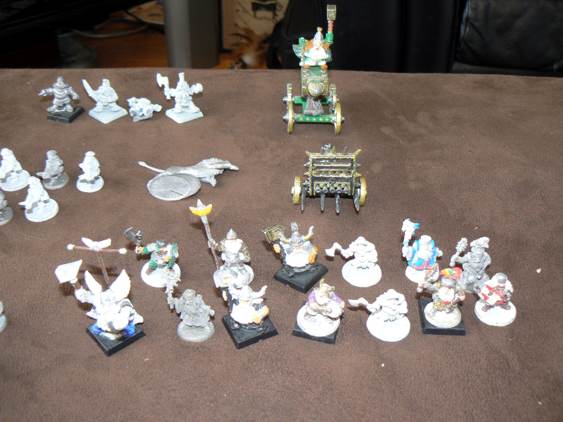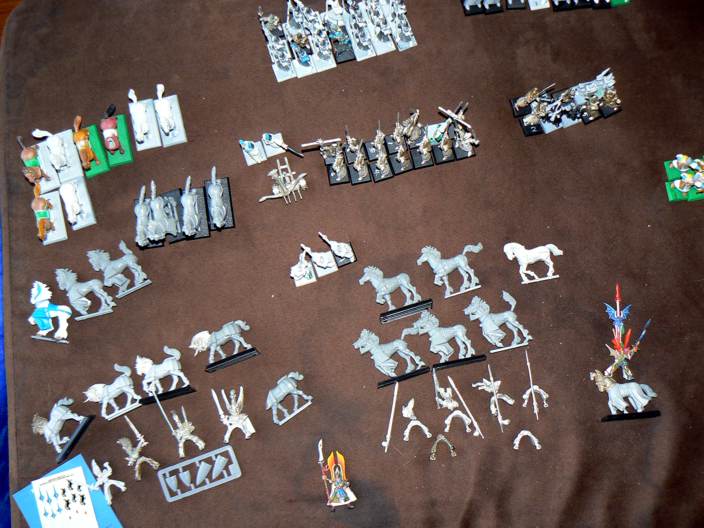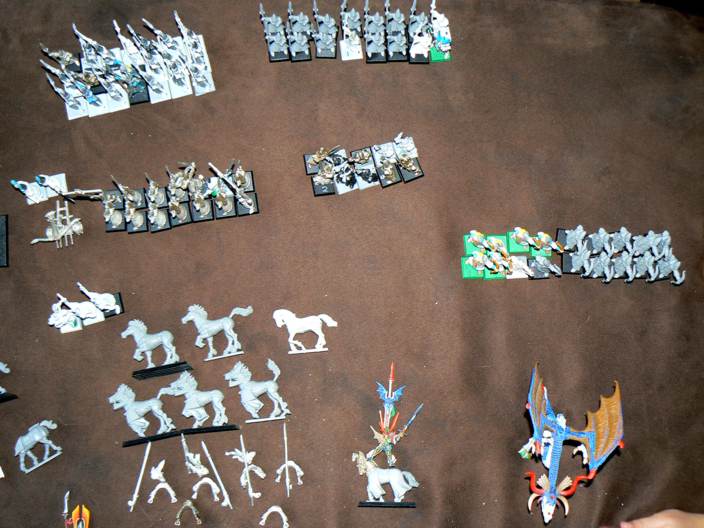 The dwarven army is OLD... but it's got lots of solid figs and some good characters. The Battle Throne is complete and decently painted. The elven army is generally complete, but there are quite a few annoying piece missing, like Tyrion's lance, and for some reason there are a LOT of horses, but not as many riders. There is also a great old dragon figure in there that I painted a LONG time ago. Just drop me a line if you want to see more detailed photos. You can blame Doug if there are missing parts, I have no idea what he did with them.
Regards,
Beryl
I do like the old model of cannon just to have some flavor and the rest of the dwarf stuff \i would have to see about closer up.
Sure thing. Maybe I can drop it off at Dragon's Den for people to take a look at. Not sure there is room in the display case, but I can leave them in a box there.

---
Permissions in this forum:
You
cannot
reply to topics in this forum